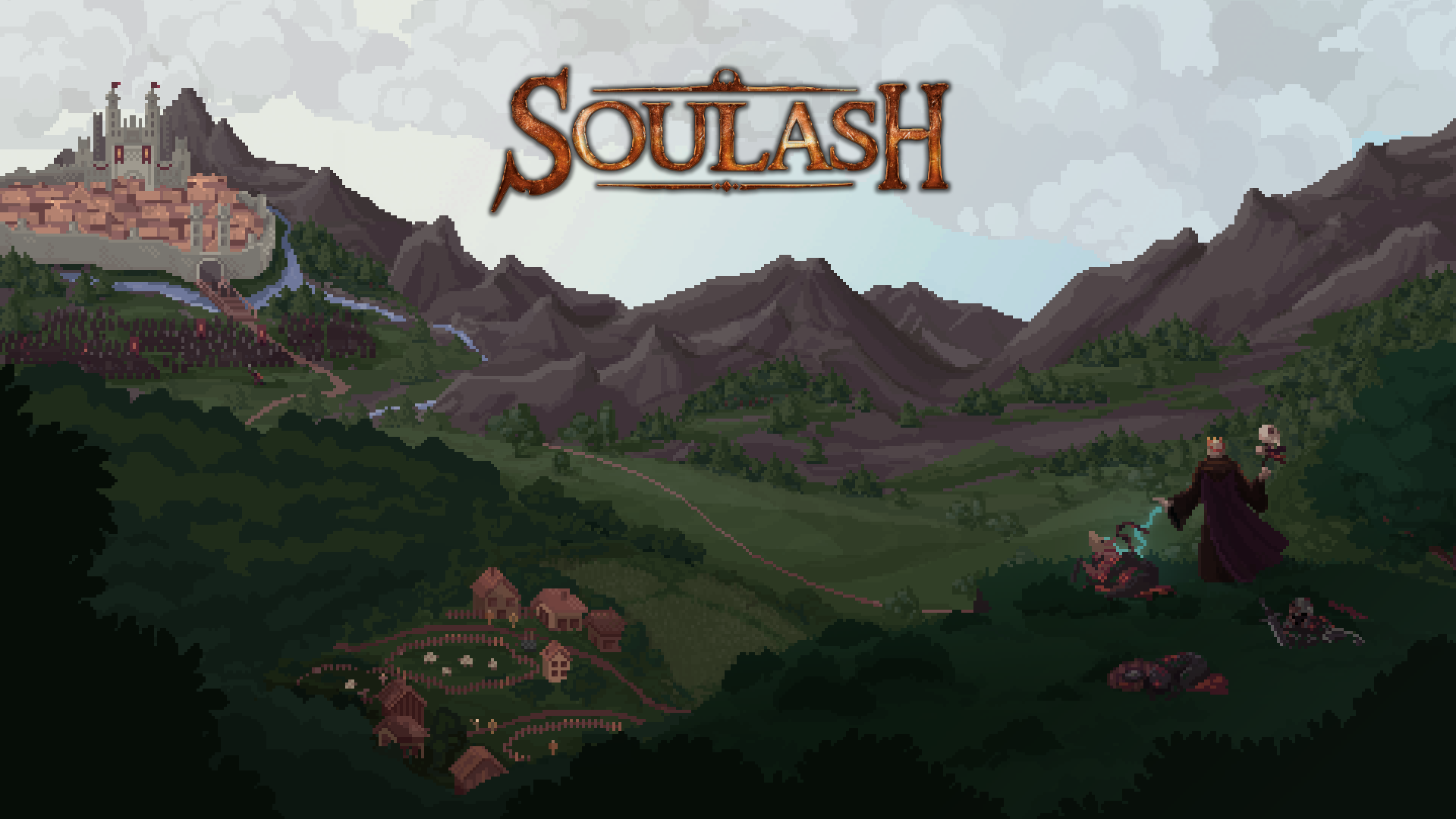 Soulash
Greetings fellow gods,
A couple of QoL improvements, buff to Bear Trap & Flame Pillar, and a bunch of fixes in today's patch.
Added
- Added Dialogues tab in the message log to filter out other messages than dialogues.
- Added Cheat Console key to Keymap in Options, requires a printable character.
- Added ability bar second tab, togglable with left ctrl key (available in Keymap settings).
Changed
- Bear Trap base damage reduced to 20 - 25 from 30 - 35, and added scaling of half of the caster dexterity.
- Flame Pillar base damage reduced to 5 - 10 from 20 - 25, and added scaling of half of the caster intelligence.
- In Equipment -> Combat tooltips, added information about the unarmed attack when applicable.
Fixed
- Fixed an issue that prevented walking over a bridge when there was a Blood Pool on it.
- Fixed an issue that caused the crafting list to not refresh when learning a new recipe.
- Pond of Blood now correctly contains blood instead of water and can be frozen.
- Fixed Gigantic Dwarf achievement.
- Fixed successful corruption message to indicate who gets corrupted by whom correctly.
- Fixed Arrow Shrapnels ability targeting and damage.
- Same abilities coming from different sources now share a cooldown. Unequipping an item no longer resets the cooldown of ability that it provides.
- Fixed exp gain message and death animation when an enemy dies by a static entity like Bear Trap or Flame Pillar and when it kills itself.
- Improvements in AI processing in enemy heavy areas.
- Blocked extra unarmed attacks when wielding a two-handed weapon.
Edit:
v1.0.7.1 fixes a rare crash related to dialogues.
Files
soulash-windows-full.zip
220 MB
Version 1.0.7-full
Mar 27, 2022