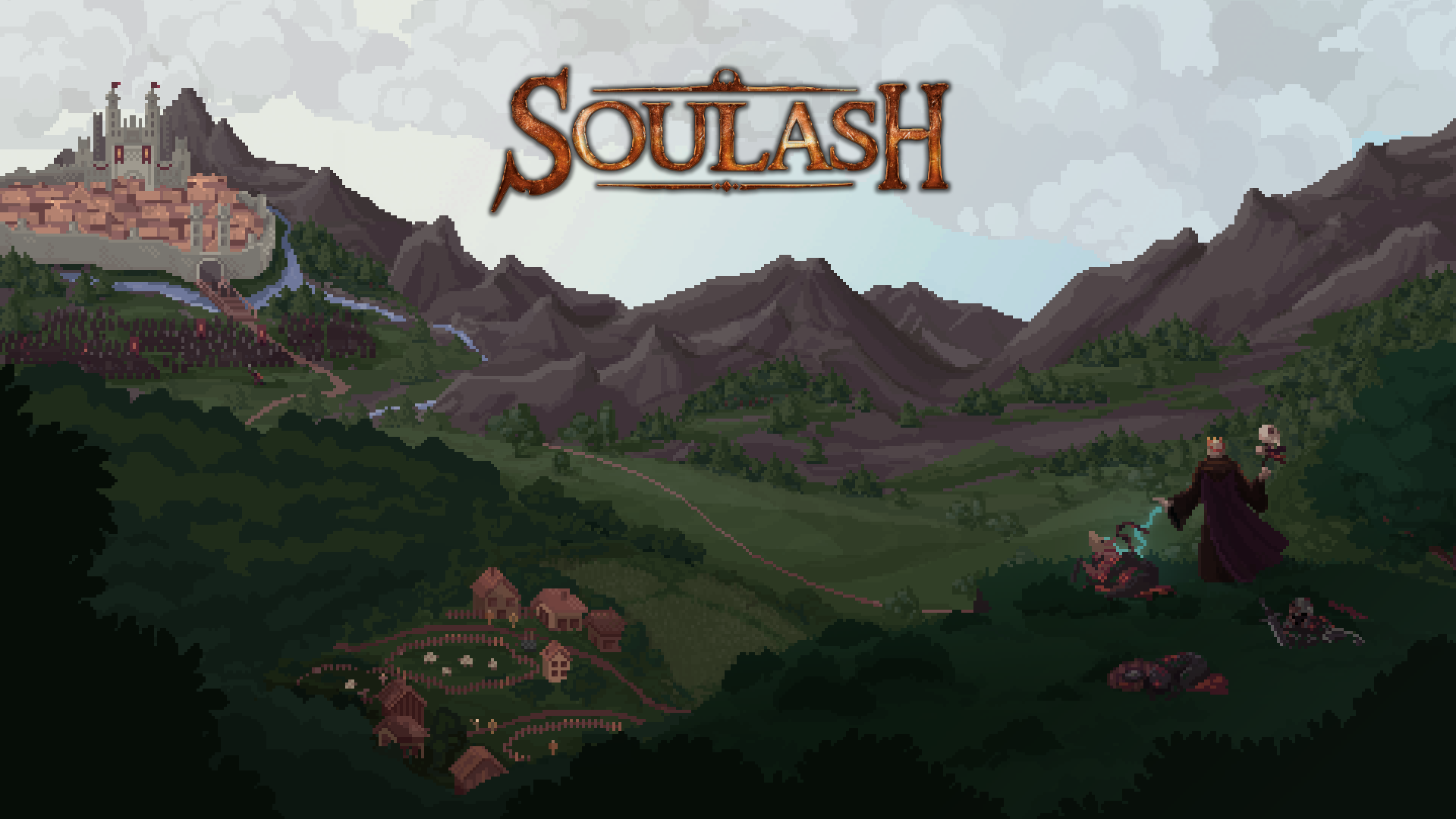 Soulash
Soulash v0.3.4 Content Editors
---
Happy holidays folks,
After over a month of hard work, I was able to wrap up the first three content editors for Soulash modding support to properly say goodbye to 2019. In v0.3.4, we can create additional packages of data for Soulash, which include maps, entities (objects, AI enemies), and spawn groups. I've set up a wiki for Soulash with articles explaining the editors, so I won't go into details in this post. If you have any troubles with editors and wiki pages are not enough to answer your questions, join us on discord or community boards and ask around there, I'll be happy to answer any questions.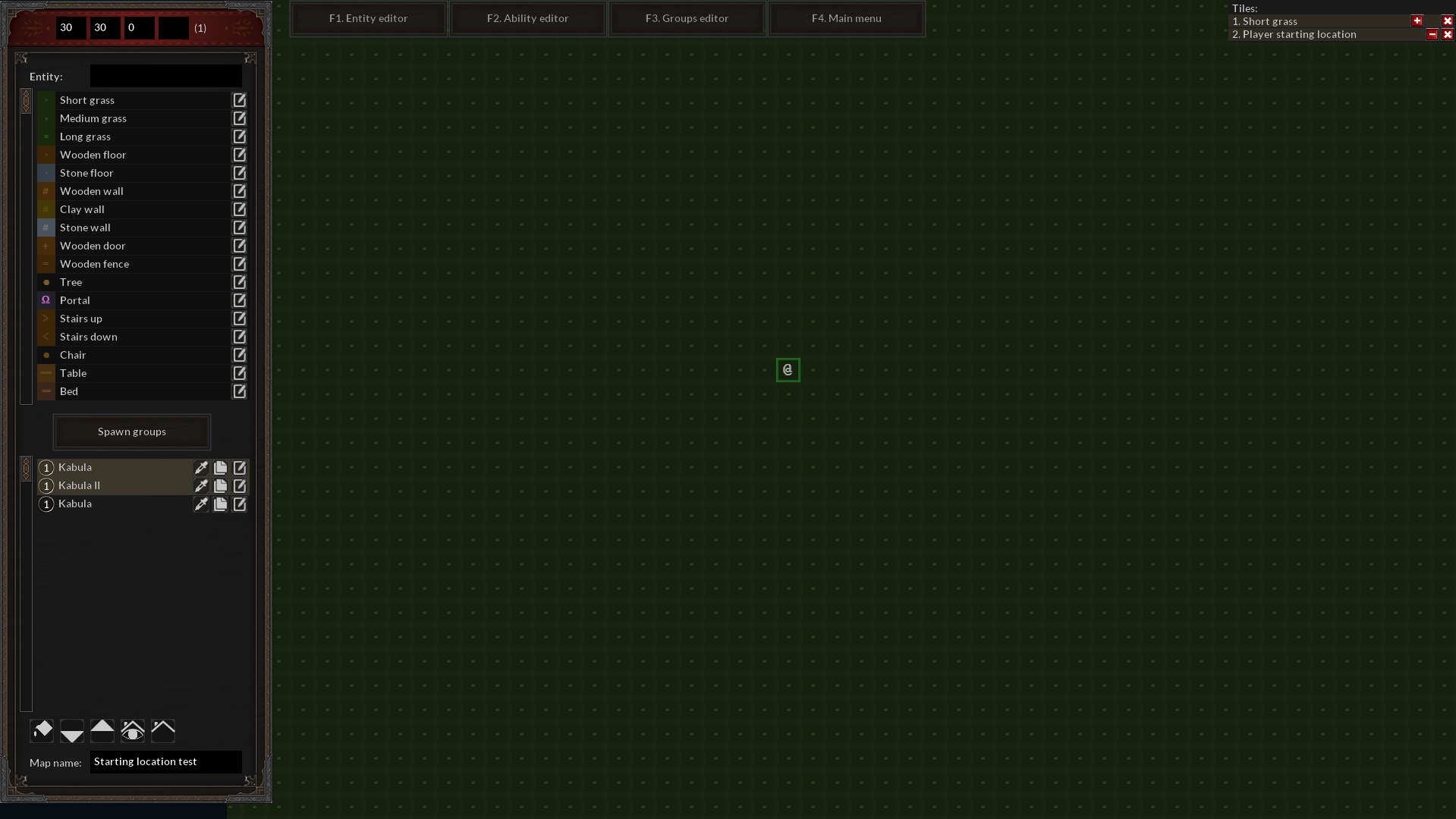 Map editor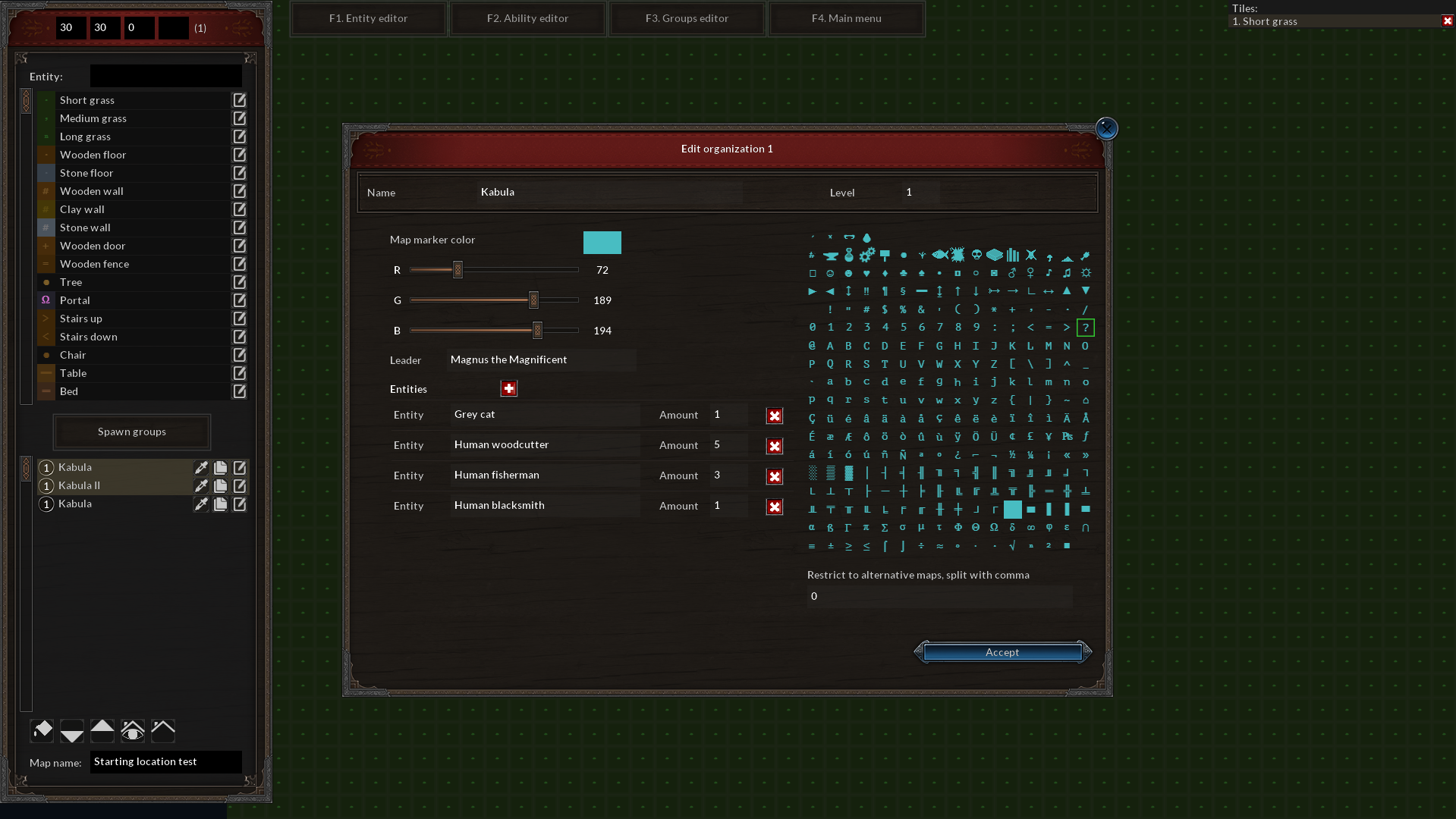 Spawn group editor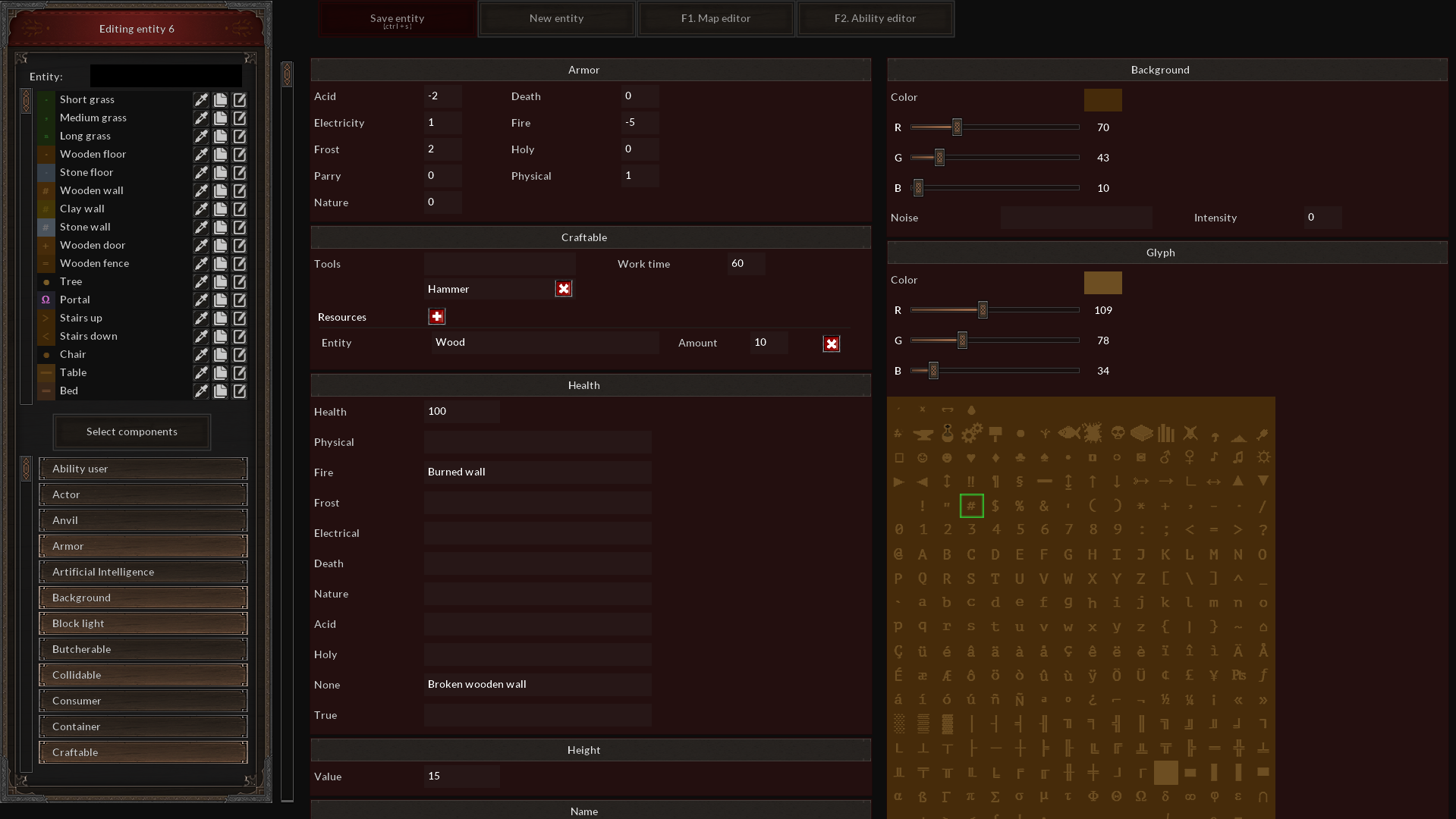 Entity editor
As many of you know, the goal of v0.4 is overall improvements to replayability. Apart from the editors that will hopefully result in exciting new places to discover and enemies to beat, there are a couple of significant changes to the world generation of new games.
The first significant change is the addition of alternative region maps. It means, for example, that there are now three different maps for Mensfield, four different starting locations, and it's possible to add more to the pool through either modding or extending the core mod. The world will continue to grow and become less predictable on every playthrough with this crucial change.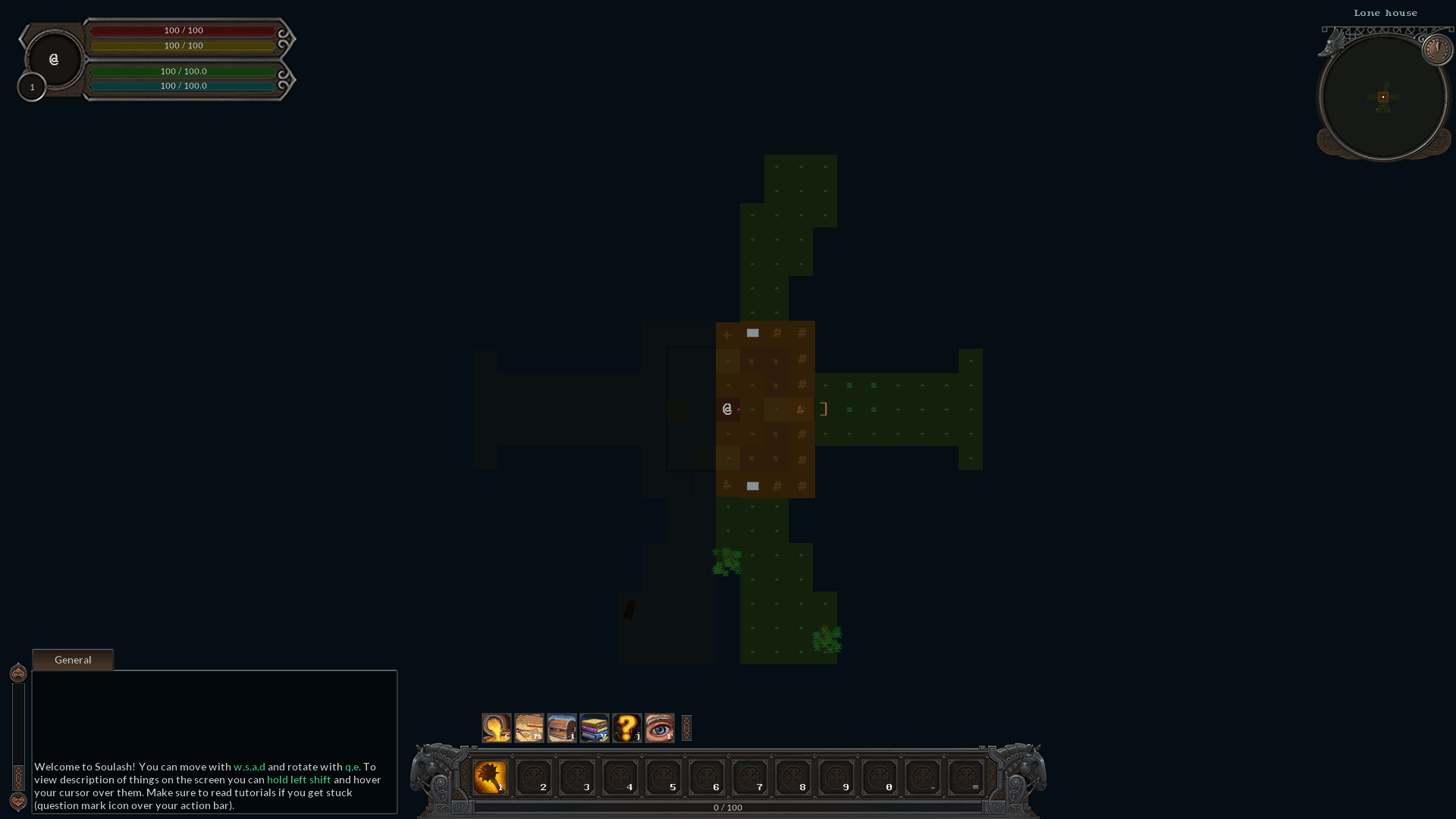 Alternative starting locations when beginning new game
With the alternative region maps also come alternative spawn groups. Mensfield, for example, may have one of the two new minibosses available there if the world generator picks the appropriate group where he is assigned. With both of these changes, it's possible to create completely different locations in the same spot that only need to respect the overall world around it, for example, mountains, roads or rivers than span across multiple regions. This change means that Kabula with Magnus may not exist in some playthroughs if a mod adds a new map at the same location. Kabula could be replaced by a goblin encampment, a forgotten temple, a region touched by a natural disaster, or some other creative solution you will figure out.
The third change also targets replayability and allows adding multiple spawn locations for the player character. Right now, there are two regions where the player may spawn with a couple of alternative maps, and more will come as the world grows.
There are more improvements which you can find in the changelog below. The v0.3.4 is a much bigger update than regular patches, so expect some issues with the editors, especially with some non-standard component combinations for entities that may crash the game. If you find something when creating your mod, let me know and provide the mod files on the community boards.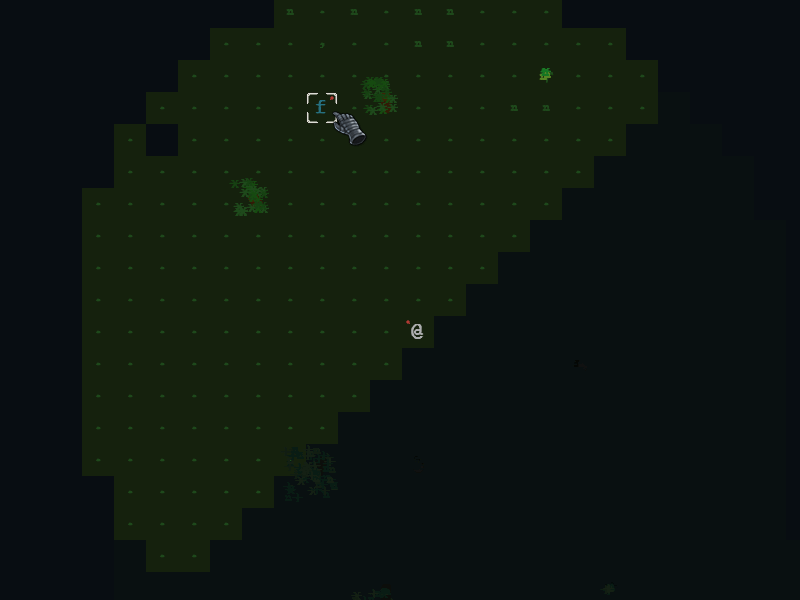 The new targeting indicators are here to improve the feel of the game.
Before the end of the year, I plan to write down a kind of retrospective post, to sum up how Soulash grew during this whole year of development. I can't wait to see what crazy things you guys will come up with, happy modding!
Added
Create, Edit, and Content options in Mods screen that allow the creation of mods and access to content editors.
Map, Entity, and Spawn groups editors for mods, accessible from Mods screen.
Support for multiple player spawn locations picked randomly during world generation.
Support for alternative maps in regions.
Support for alternative spawn groups in regions with potential restriction to one or multiple alternative maps.
New animated targeting marker.
9 alternative maps for early game.
18 alternative entity groups for early game.
14 new items.
2 new alternative minibosses for early game.
Changed
Improved tile targeting display.
Buffed outlaws slightly.
Fixed
Improvements to AI targeting with cone spells and fighting with unarmed combat.
Targeting the offset issue for multiple actions.
Targeting cancelation with the right mouse button.
Wall display issues on low resolution.
Stealth breaks after performing an attack.
Fixed Disarm ability issues.
Files
soulash-windows-full.zip
220 MB
Version 0.3.4.2-full
Dec 23, 2019
Comments
Log in with itch.io to leave a comment.
Working on a mod I will let you know about it :D It's something big im planning hehehehehe
That's amazing o_O !!!!!!!!!!!!!!!!!! Well done and happy holidays!
Amaing work Artur, what a great step in Soulash's future!