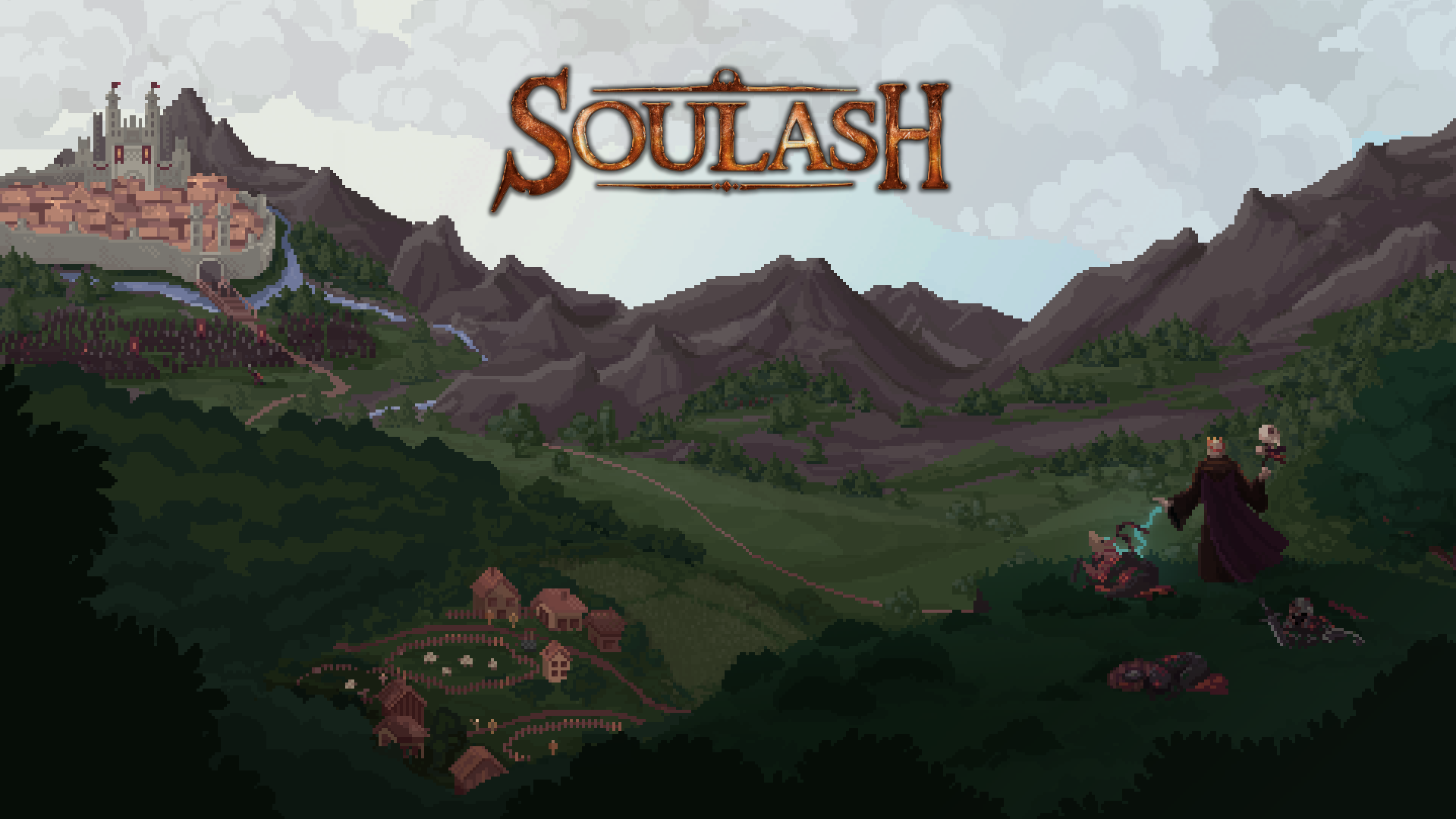 Soulash
Greetings fellow gods,
New month means new player-designed content! This time around we're implementing Djinn as a playable race, designed by one of our Patrons - Sishio. A very interesting caster-type character that has their max carry weight dependant on Intelligence instead of Strength. Making a glass cannon warlock packed with crafted artifacts was never so straightforward!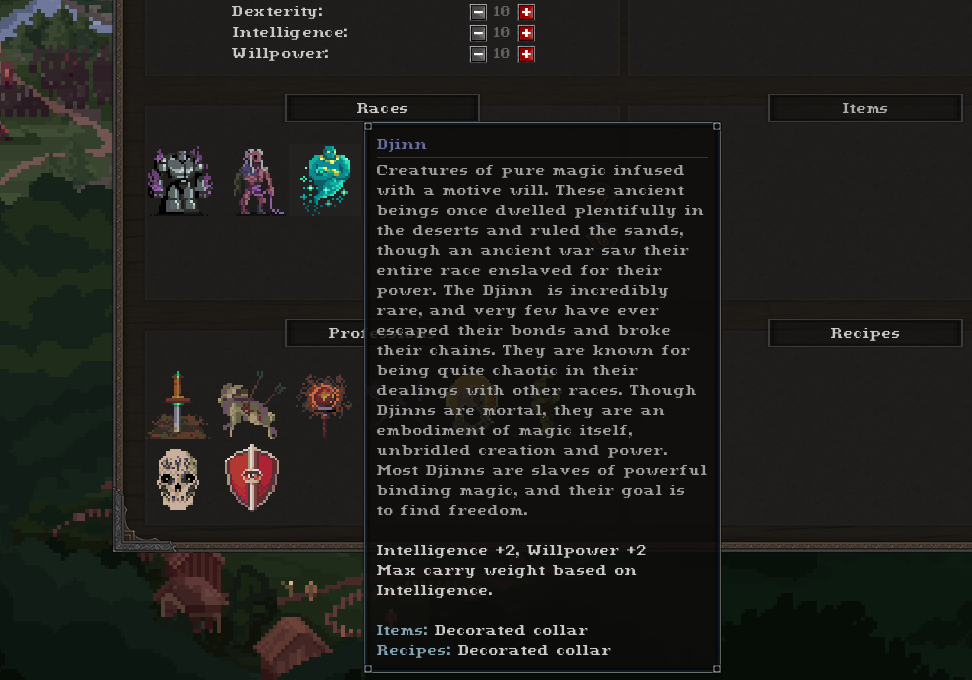 We're starting another vote on Patreon tomorrow if you're interested and it's the last day to make a submission for December if you have a great idea to contribute. You can find more info on our Patreon page.
Another new addition is animated damage numbers after making hits, it should make it easier to see what's happening without looking at the bottom left corner log messages. It has different colors depending on the damage type.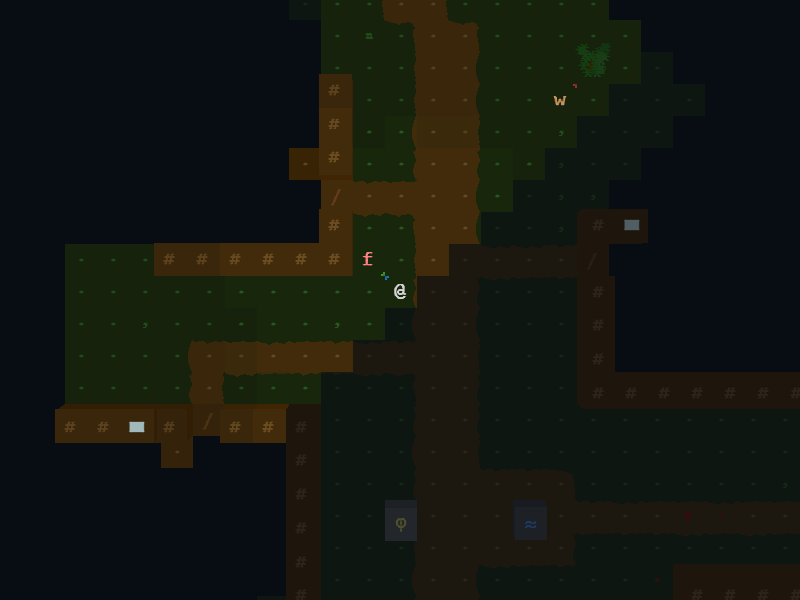 As usual, there are a bunch of fixes and changes, but most of the work went toward the upcoming v0.7 patch coming in December, which will introduce victory conditions and will conclude the story of the game. You can find the full changelog below.

Added
- New playable race Djinni - designed by Sishio.
- Damage number animations.
Changed
- Damage over time effects no longer show up on invisible entities.
- Dwarf berserkers have new dialogues.
- New action icons.
- Invisible tiles are a little more visible.
Fixed
- Fixed rare issues that could cause save file corruption on worldwide teleportation.
- Fixed "Command allies" ability to no longer suggest attacking other allies.
- Fixed sight direction marker transition animation and sped it up for the player x3.
- Zima correctly spawns instead of Vedna.
- Fixed AoE self-targeting abilities used by AI.
- Fixed an issue that caused summoned Ents to eat themselves.
- Fixed crash on knockback before movement animation stops playing.
- Fixed AI entities moving to target as they use Jump Pierce ability.
- Fixed AI sometimes stopped attacking after not being hit for a while.
- Fixed true damage permanently destroying some tiles, like Gnelm River.
- Fixed rare crashes related to AI abilities.
- Fixed crash on shooting self with piercing arrow.
- Fixed random crash on gathering honey.
- Fixed roof in alternative maps of Mensfield Granary.
- Fixed crash when using indestructible tools.
- Fixed player icon changing to goblin after cleaning action in core gfx mod.
Modding
- Added position display in Map Editor screen.
- Light source default duration changed to -1 (infinite)
- New weather property "stop_on_map_exit" causes the weather to stop immediately on exiting the region map.
Next month, before the holidays, we'll deploy the previously mentioned 0.7 which will allow us to focus on Steam closed beta with graphics mod, polishing the game, and Steam Workshop integration in the upcoming months. We're planning to run a couple of contests for the closed beta keys if you're interested in participating, follow us on Twitter and Discord, as we'll be announcing them there in the next couple of weeks.
We're getting closer and closer to the date of the Steam release that will also see the update of the Itch version with graphics mod. It's been an amazing road here and the game would not be nearly as good without your incredible feedback. Hope you'll enjoy the latest patch and see you all in December for the final showdown!
Files
soulash-windows-full.zip
220 MB
Version 0.6.2-full
Nov 27, 2021