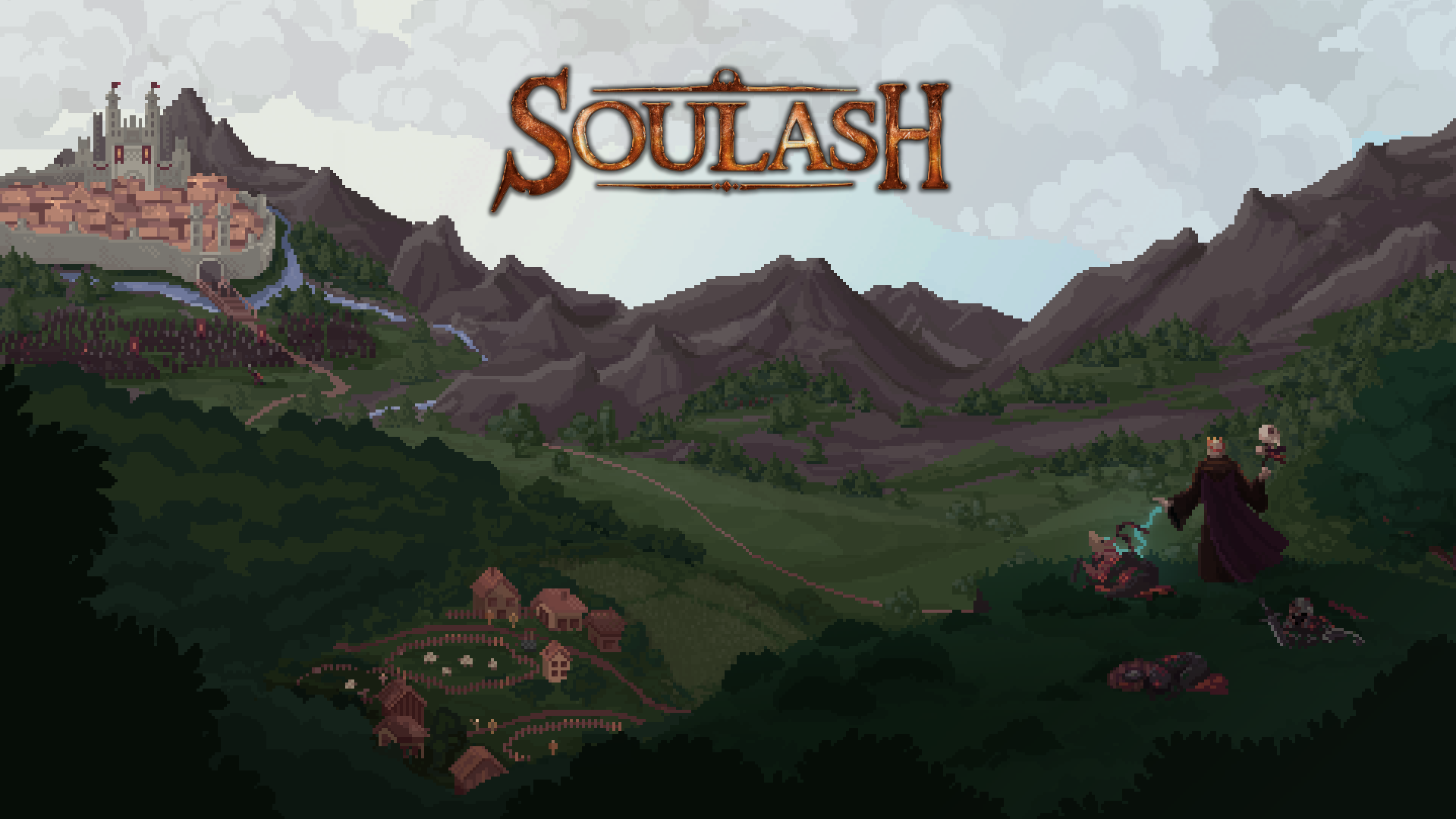 Soulash
Soulash demo v0.1.6 changelog
---
Next demo version will be available with v0.2 alpha release 21st June 2019.

Added
- Pickup sounds.
- Ingots added to base crafting recipes.
Changed
- Smoother camera movement.
Fixed
- Movement animation displays properly now.
- When hit with ability during sleeping, sleep is now properly interrupted.
- Autoequipping weapons now works correctly.
- Fixed some ability animations that were not displayed when cast on range of 1 tile.
- Borders on cursor hovered tiles with height higher than 0 now display correctly.
- Direction markers on tiles with height higher than 3 now display correctly.
- Some discovered world map parts will no longer disappear.
- No more blinking black screen on moving to another region.
- Targeting borders now display properly on top of tiles with height.
Files
soulash-windows-demo.zip
218 MB
Version 0.1.6-demo
Jun 09, 2019