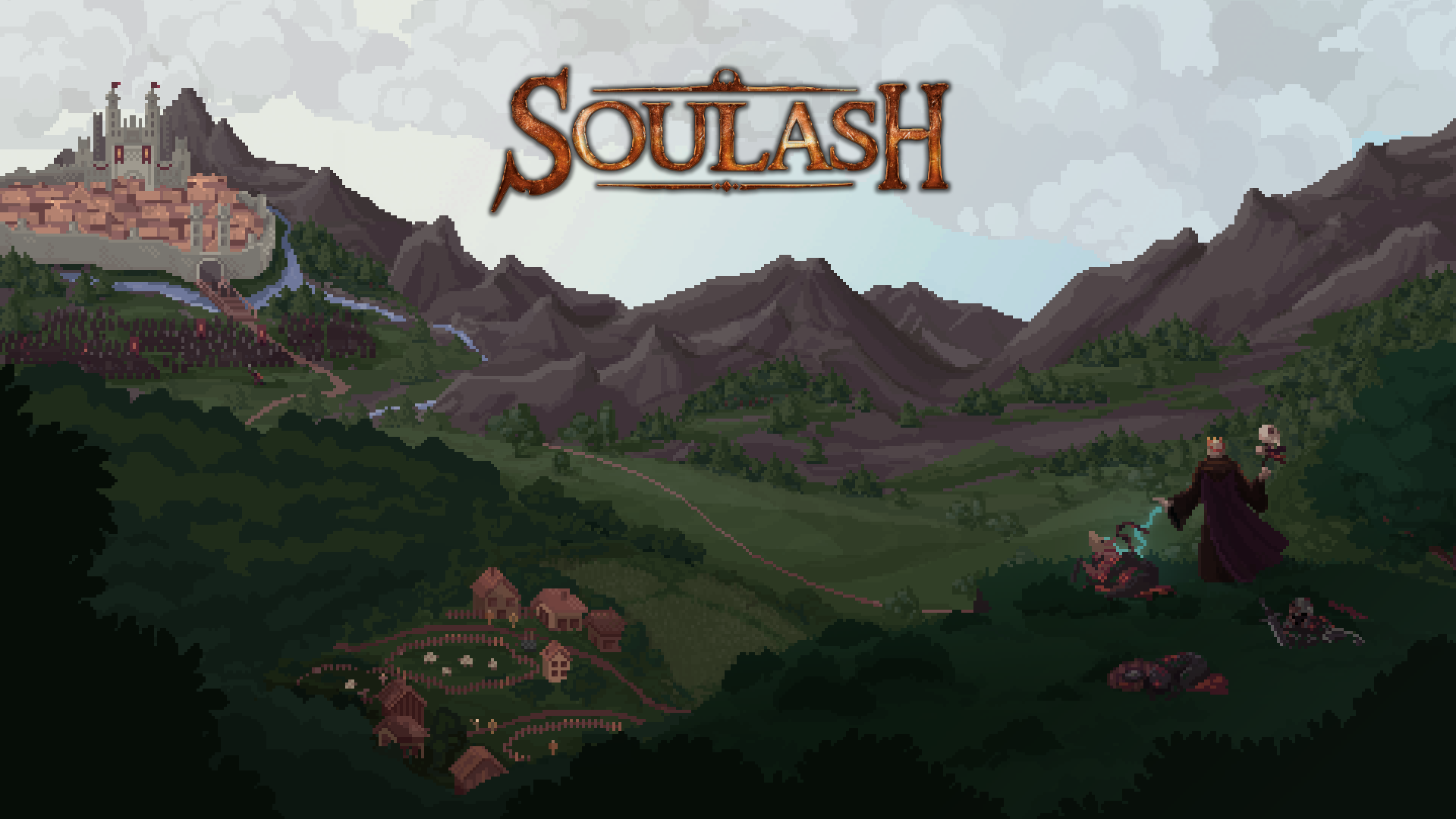 Soulash
Lots of bugfixes reported in the community boards mostly. Some of these came with hotfixes during the week. Demo version has been updated too.
Added
- New zombie summoning animation.
- Zombies now spawn with names and descriptions.
Changed
- Properties of tiles like anvil, workbench, hammer, swimmable have lighter color to quickly identify them.
- Level up gives 6 points of stats to distribute instead of 5.
- Storm ability damage increased by 3.
Fixed
- Fixed occasional crashes on death.
- Fixed occasional crashes when facing AI with ranged weapons.
- Fixed message spamming by AI: "You need arrows to shoot from bow".
- Fixed crash related to chain lightning ability when it couldn't find any viable target to jump to.
- Fixed walking on some bridges no longer results in message "Chasm is blocking your way".
- Fixed world map visibility when exiting to main menu and creating new game.
- Fixed fish item type on food.
- Crossbows now have proper type of weapon set up instead of bow.
- True damage now scales with strength / dexterity instead of intelligence.
- Fixed crash on death when player killed the enemy and died in the same turn.
- Poison arrow now displays poison effect turns correctly.
- Fixed Lunge ability targeting, description and minimum range.
- Attacking brown bears won't cause crashes anymore.
- Fixed gaining statistics without distribution on level up.
- Fixed unloading different z-level maps when going out of range that caused multiple issues with entities.
- Eyepatch is no longer stackable and has durability.
- Fixed game freeze when advancing to level 13.
- Fixed message about movement reduction when using Cripple ability.
- Fixed Cripple ability locking enemy on consecutive use.
Files
soulash-windows-full.zip
220 MB
Version 0.2.2-full
Jun 27, 2019
soulash-windows-demo.zip
211 MB
Version 0.2.2-demo
Jun 28, 2019
Comments
Log in with itch.io to leave a comment.
you are going to hate this....

Another great update, thanks!