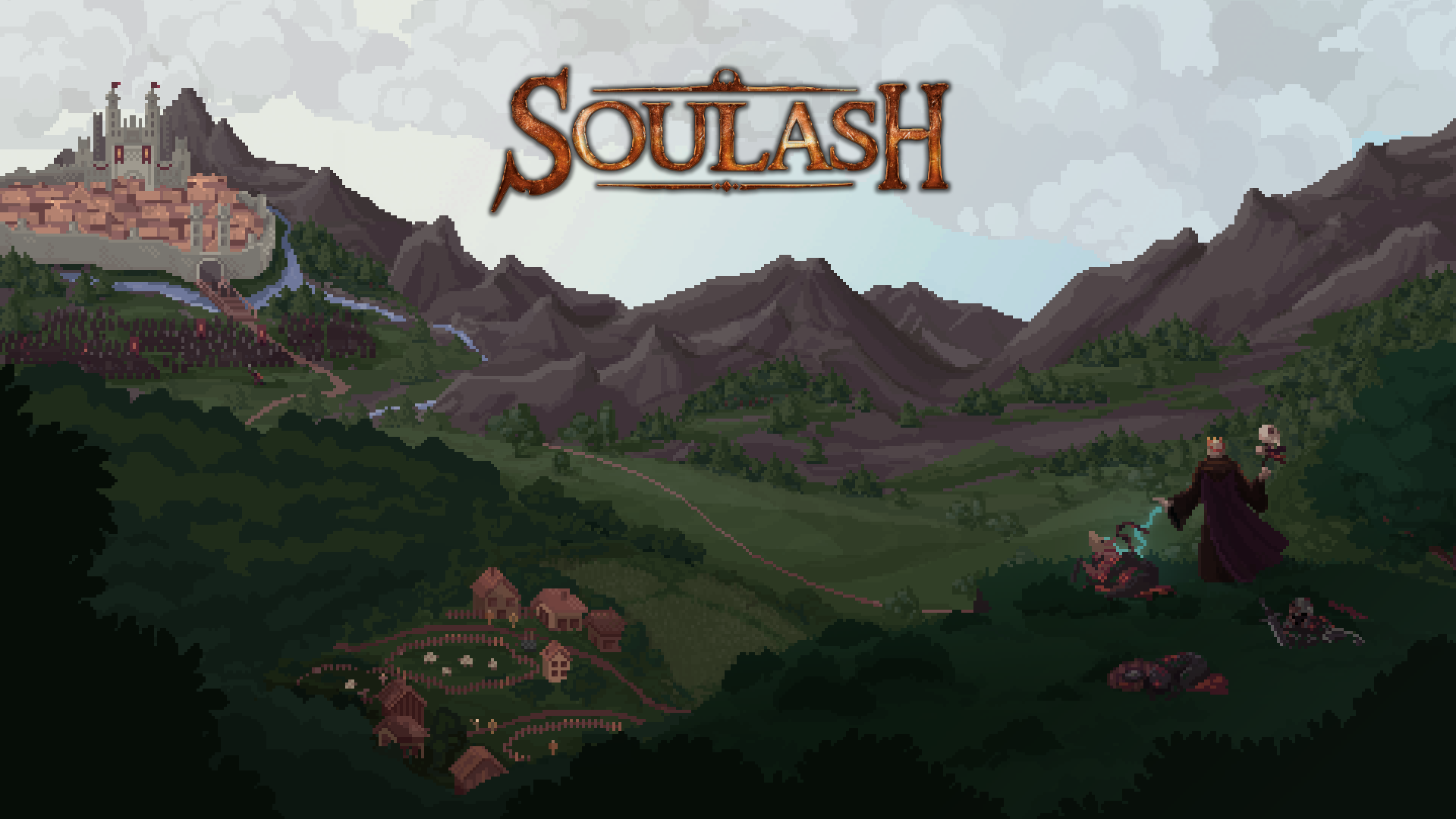 Soulash
Hey guys, this time not only bunch of bugfixes, but a new feature - Cemetery, with extra information about your past runs, that were not available on the death screen.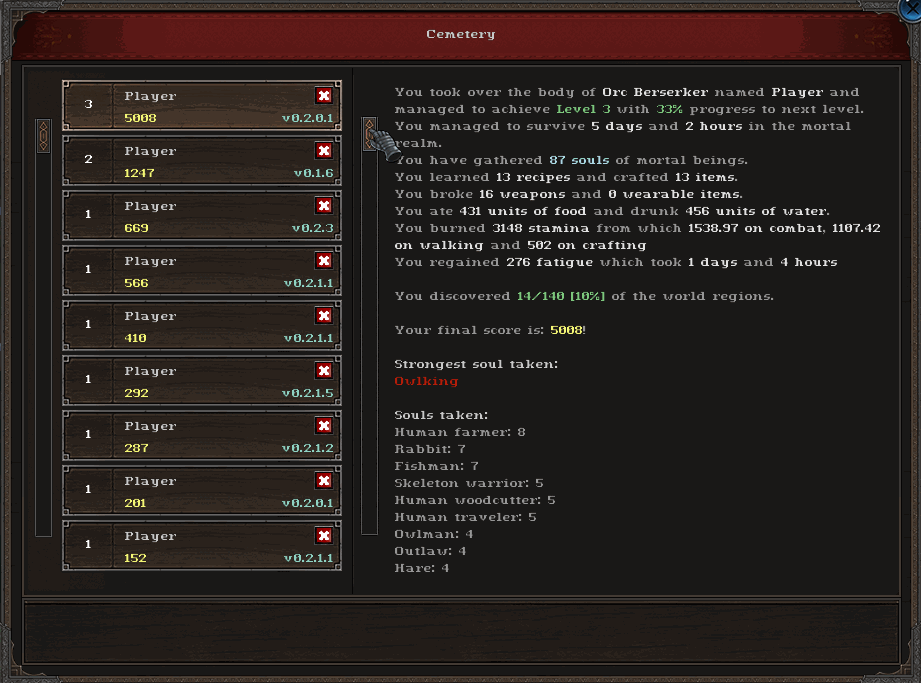 Added
- Cemetery, available in the main menu, a place to reminisce failed attempts at world destruction.
- New icon for the exe file.
- The game version now displays on the menu screen.
Changed
- Zombies don't scale with their summoned number or level.
Fixed
- Fixed crash when casting spells on empty map parts.
- Fixed damaging targets behind collidable objects with Dragon breath, Winds of decay, Crescent swing and Arrow shrapnels.
- Walking on bridges over the chasm is now possible with items on the tile.
- AI entities without equipment now attack properly, affects aggressive animals like wolves or boars, for example.
- Fixed crashes in rare cases where an item from AI entity backpack didn't save properly.
- AI will no longer use abilities on targets in different z-levels.
- Fixed auto-equip message when AI in visible range changes broken equipment.
- Fixed special ability of dragons.
- Charge now deals damage properly when moving across region maps.
A good opportunity to show your best characters in the comments below! :)
Files
soulash-windows-full.zip
226 MB
Version 0.2.3-full
Jul 01, 2019
soulash-windows-demo.zip
225 MB
Version 0.2.3-demo
Jul 01, 2019