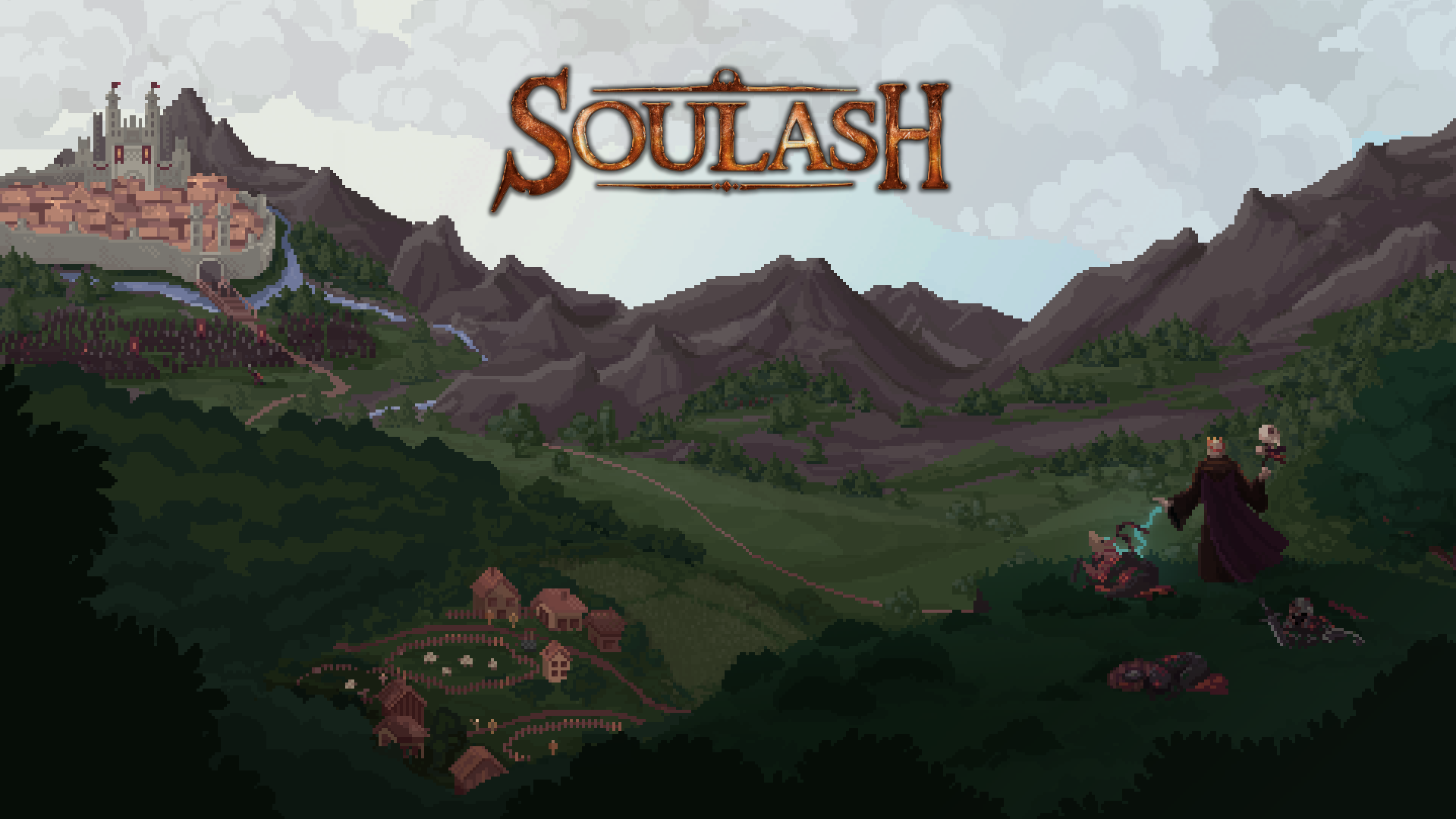 Soulash
Soulash v0.2.5 Key mapping
---
I know, I know, "how could you release a game without key mapping?". It's available now, with a bunch of crash & bug fixes and a couple of balance changes. I didn't put in the time to implement all relations between actions for potential key conflicts, so in case something goes horribly wrong, please make sure all keys are not conflicting or use the "reset" button. :)
Also, a new challenge indicator in enemy descriptions, to help new players assess the risk of engagement and a semi-safe zone in the first map.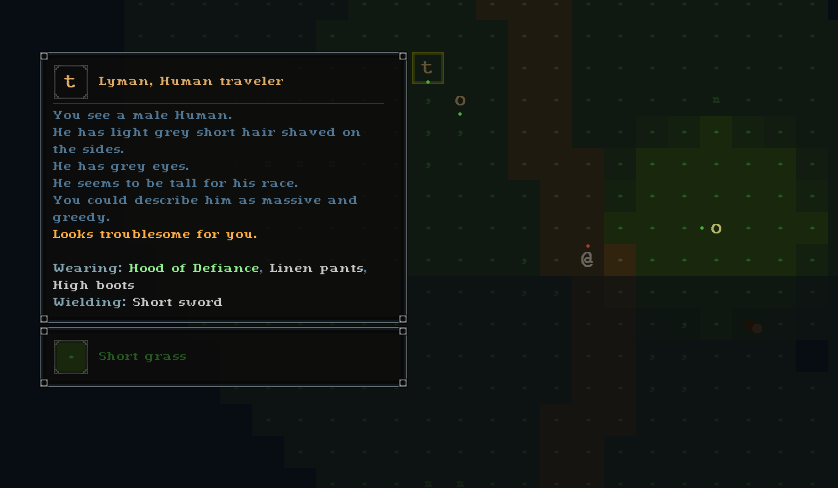 Added
- Key reassigning in Options -> Keymap.
- Enemy tooltips now have text indicating potential power difference.
Changed
- Starting region is now a semi-safe zone. Enemies will not wander into the area on their own unless aggroed. It should give enough time for any necessary preparations before going into the fray.
- The full value of willpower is now used to reduce burning or poison damage over time instead of half.
- Human traveler speed reduced by 10%.
- Fear chance of success is now affected by opposite willpower check. 80% + (caster willpower + random value between 1 and 10 - target willpower - random value between 1 and 10) * 2%.
- Intimidate ability range reduced from 6 to 3.
- The flame sword is a light source.
Fixed
- Crash on intimidating when the enemy tried to escape through a wall.
- Crash on some abilities when no weapon equipped.
- Fixed an issue where a shield could be equipped in a wrong slot, causing multiple ability related crashes.
- Crash when pressing "t" to shoot when only a shield is equipped.
- Some entities no longer spawn without arrows.
- Explosion ability animation now works correctly.
- Messages in console should wrap correctly now.
- It's possible to move to different z-level by clicking the stairs icon.
- AI hits people around when using blade dance instead of itself.
- Rest action takes one turn instead of 2.
- AI will now properly walk into range of its abilities.
- Fixed unequipping items with a hotkey.
- Fixed disappearing targeting border when hovering beyond the range of woodcutting and mining actions.

Demo also updated with changes in v0.2.4 & v0.2.5.
Files
soulash-windows-full.zip
226 MB
Version 0.2.5-full
Jul 13, 2019
soulash-windows-demo.zip
225 MB
Version 0.2.5-demo
Jul 13, 2019