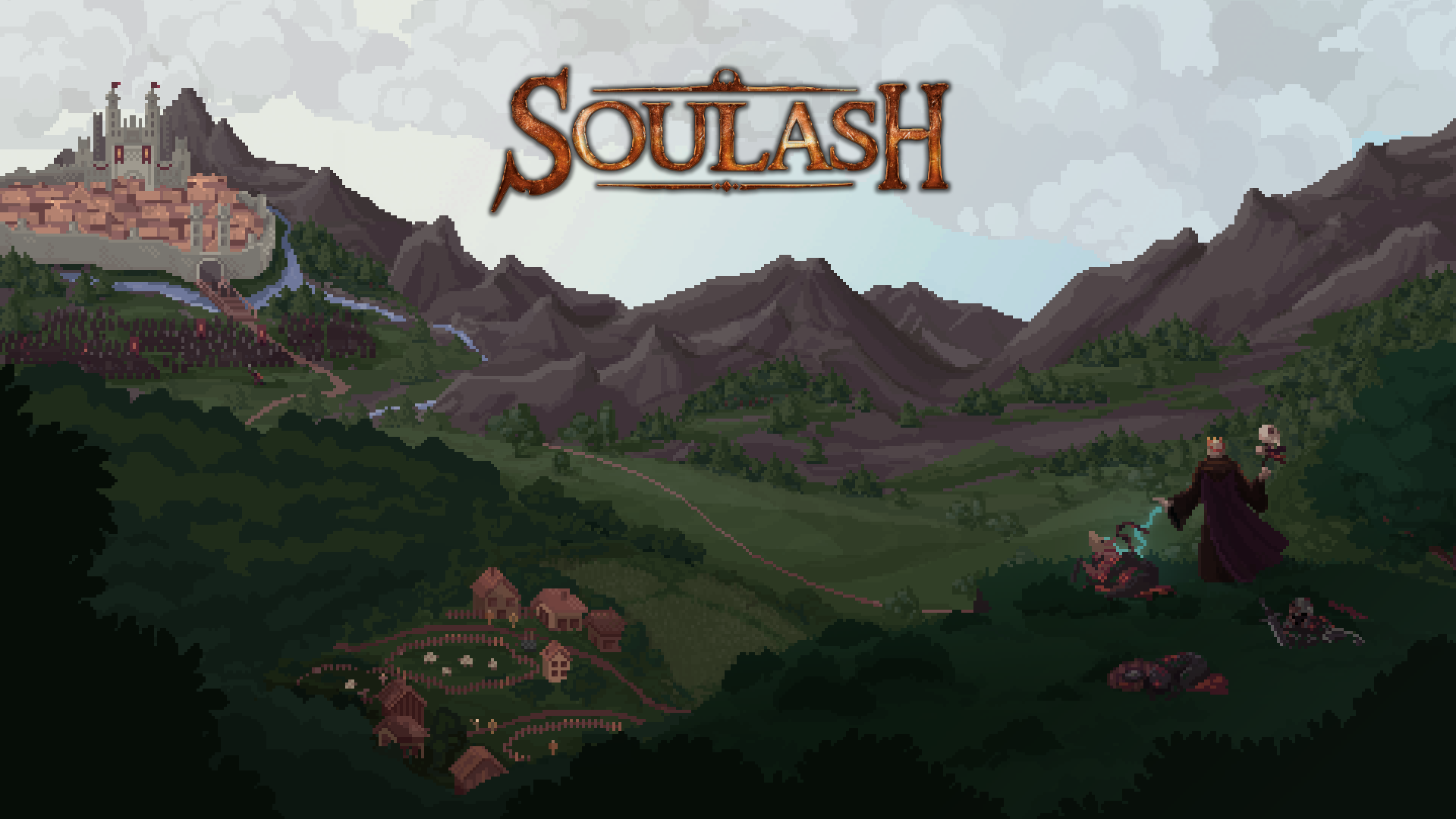 Soulash
Soulash v0.2.6 Version check
---
It's been a month now since Soulash release, and my focus will be shifting more and more toward working on the major v0.3 update. In this patch, we'll have a notification on the main menu screen inside the game if a new version of Soulash is available for download. There have been some updates to the world map, most notable being performance improvements after uncovering more terrain. And as always, we finish the list with a list of bugs and crash fixes. A standard reminder that most of these changes will be applied to new games to avoid breaking saves accidentally.
Oh, and one more thing. There is now a Discord channel available for Soulash if you would like to ask for help or chat about the game: https://discord.gg/Y2dwG4c
Added
- Checking for latest Soulash version on the main menu screen.
- New buttons for changing displayed z-level on the world map.
- A couple more workbenches and spinning wheels in the earlier locations.
Changed
- Improved world map performance.
- Changed some world map marker glyphs and colors.
- World map markers now display on their respective z-levels.
Fixed
- Rare crashes on invalid items in the backpack.
- Comparison text doesn't show up on player character anymore.
- When butchering in equipment, only equipped cutter durability is reduced.
- Fixed displayed hotkeys for actions in the inventory screen.
- Fixed crash when attacking "Range target" entity.
- Fixed occasional crash when salvaging.
- When unequipping item with a full backpack, it gets dropped on the ground.
- Fixed situations where it was possible to get items over the carry weight.
- Fixed tailor workbenches were turning into tailor tools.
- Improved some wall visibility issues during the early morning.
Files
soulash-windows-full.zip
220 MB
Version 0.2.6-full
Jul 21, 2019
soulash-windows-demo.zip
211 MB
Version 0.2.6-demo
Jul 21, 2019